Maple & Ash is a high-end steak restaurant famous for their 'I DON'T GIVE A F*@K' menu item where everything is taken care of for you. The brand is meant to feel luxurious, natural, and approachable.
We've helped design and develop multiple restaurant brands for Maple Hospitality Group (formerly known as What if Syndicate) and it is always a pleasure partnering with them.
How We've Helped Maple & Ash
Design
Pattern Library in Figma
Development
Hosting & Security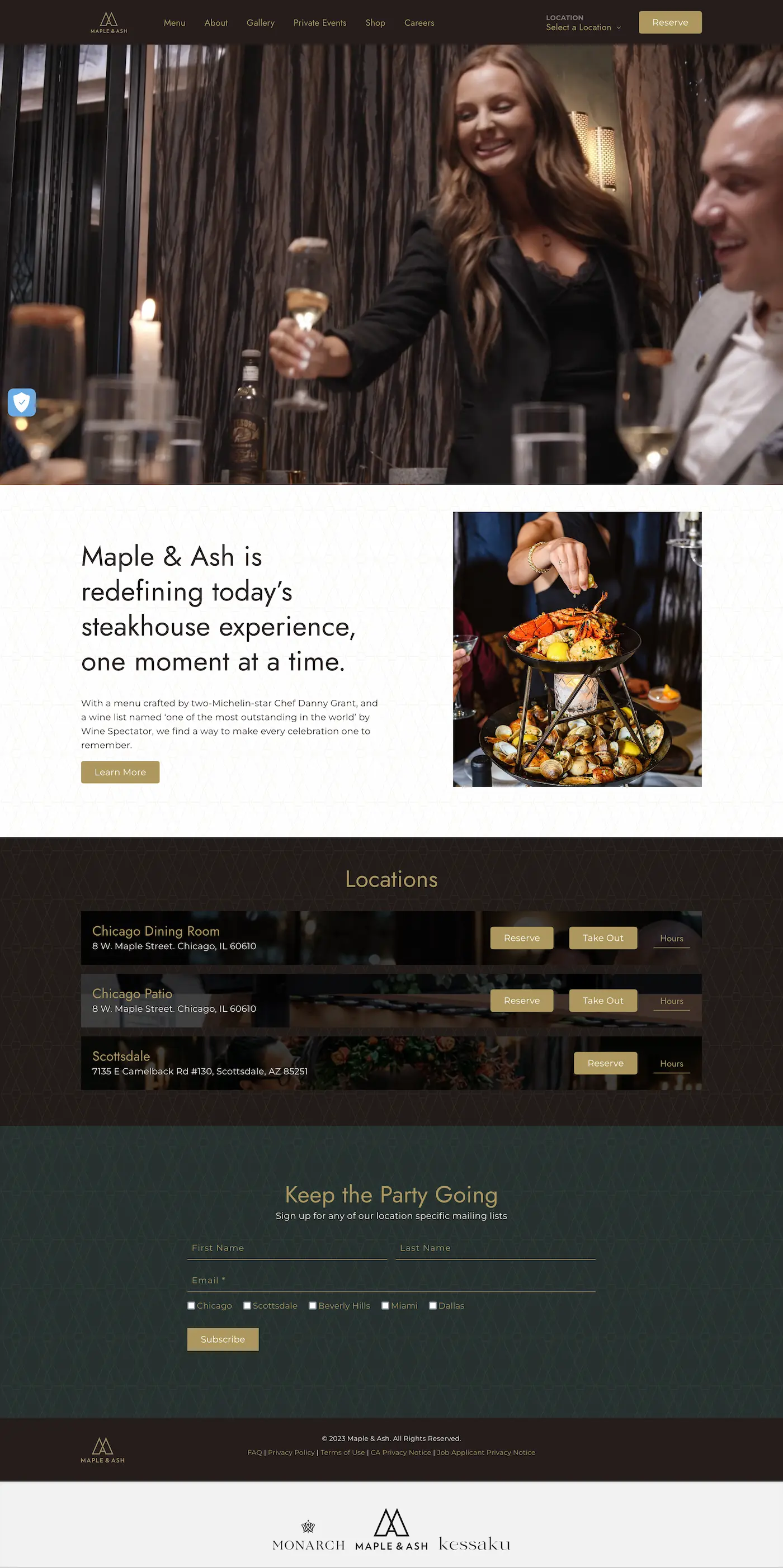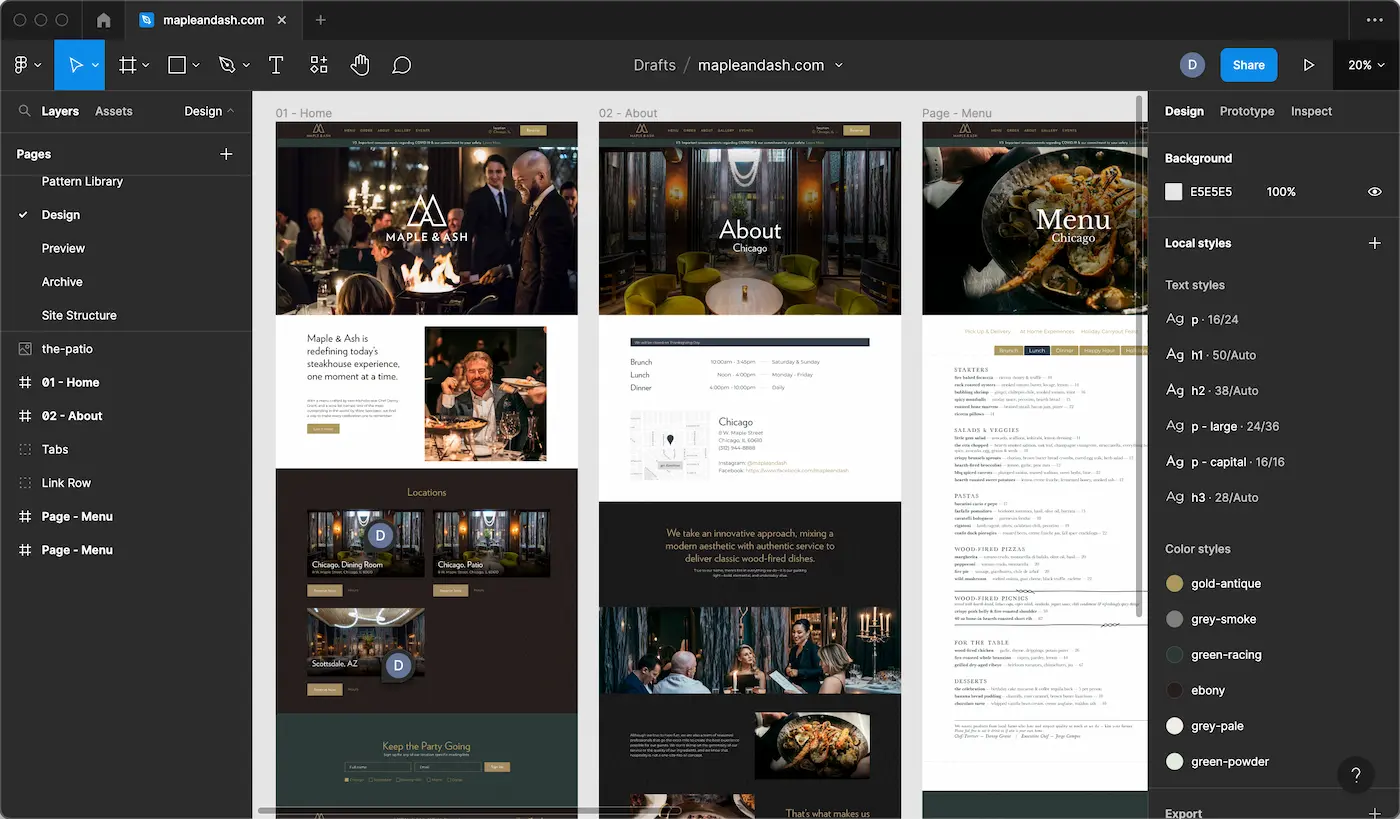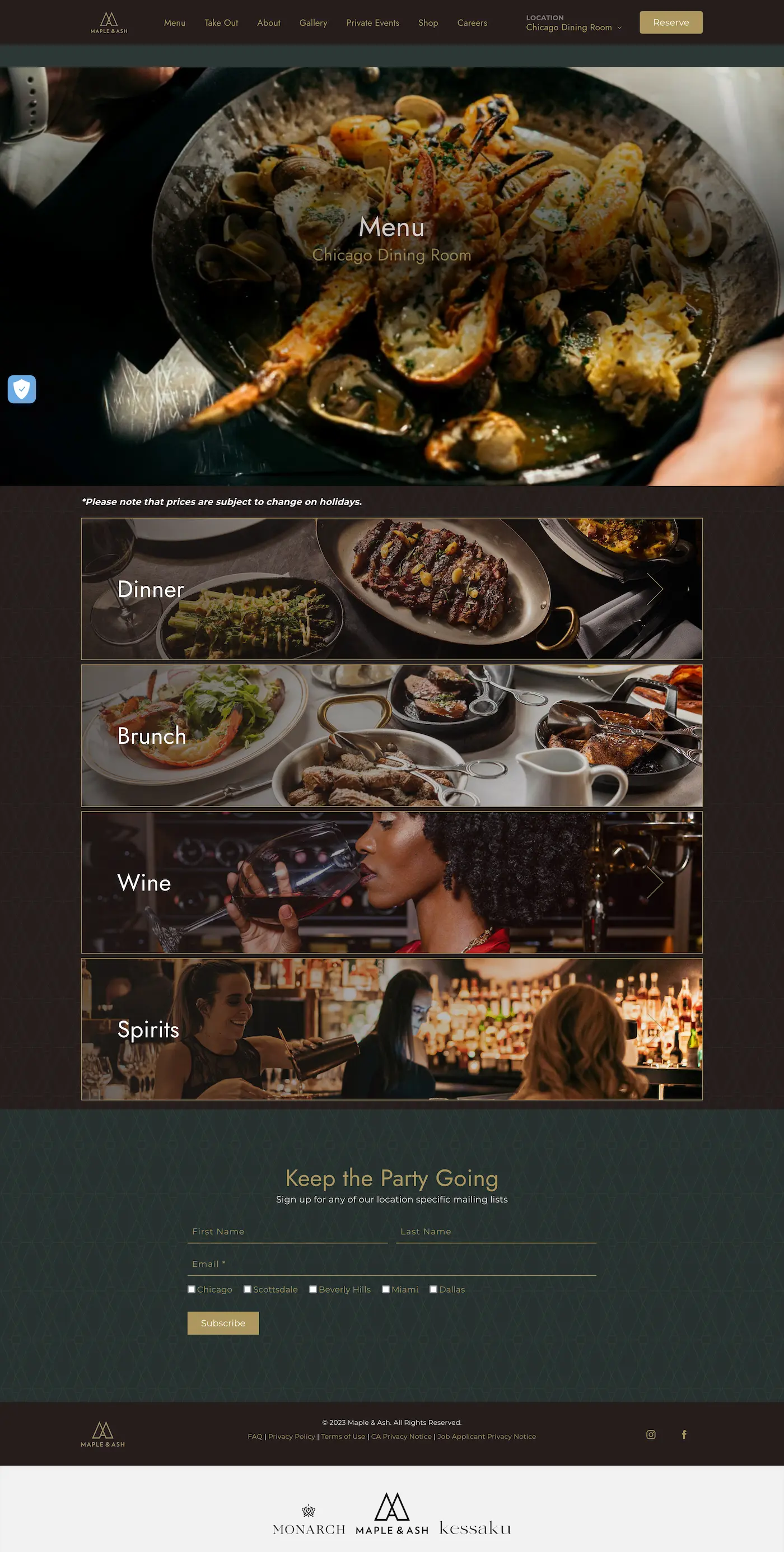 Want to Partner With Us?
Reach out and we'll see if it's a fit for everyone.
[email protected]