One Floor Up is an in-house video production team. They do live-action videos, virtual events, animated video, commercials and more. The quality of their work is amazing, and it's so impressive to see the range of video concepts they are able to produce.
We've worked with One Floor Up for over 5 years, initially doing their site development, then doing a light redesign and redevelopment, and ongoing improvements.
How We've Helped One Floor Up
Pattern Library in Figma
Development
Hosting & Security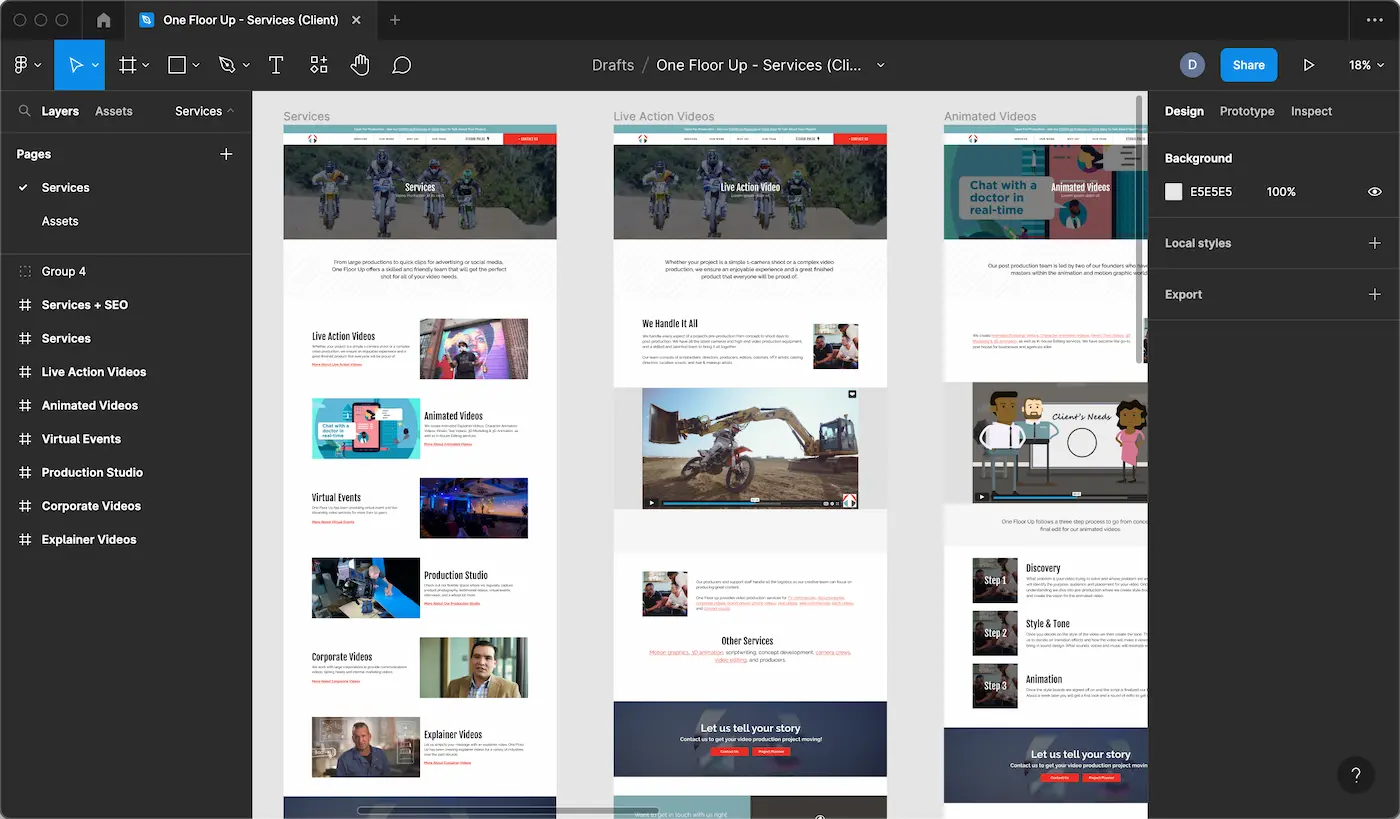 Want to Partner With Us?
Reach out and we'll see if it's a fit for everyone.
[email protected]