POV by OpenX is a unique alternative to a traditional blog. In fact it can hardly be considered a blog; It is a curated selection of expert business and marketing minds sharing their knowledge on the most complex and contested topics in digital advertising. Instead of releasing traditional blog posts, it focuses on creating 'Issues' with multiple articles that each get their own unique illustrations and layout styles.
This was a unique challenge from a Design System perspective because instead of having one global design system for the site, it also has to support a unique system for each issue, and further a unique system for each individual article. We solved this requirement by designing a sort of waterfall design system that established a global system for use anywhere, and an isolated design system for each issue/article.
How We've Helped POV by OpenX
Pattern Library in Figma
Development
Hosting & Security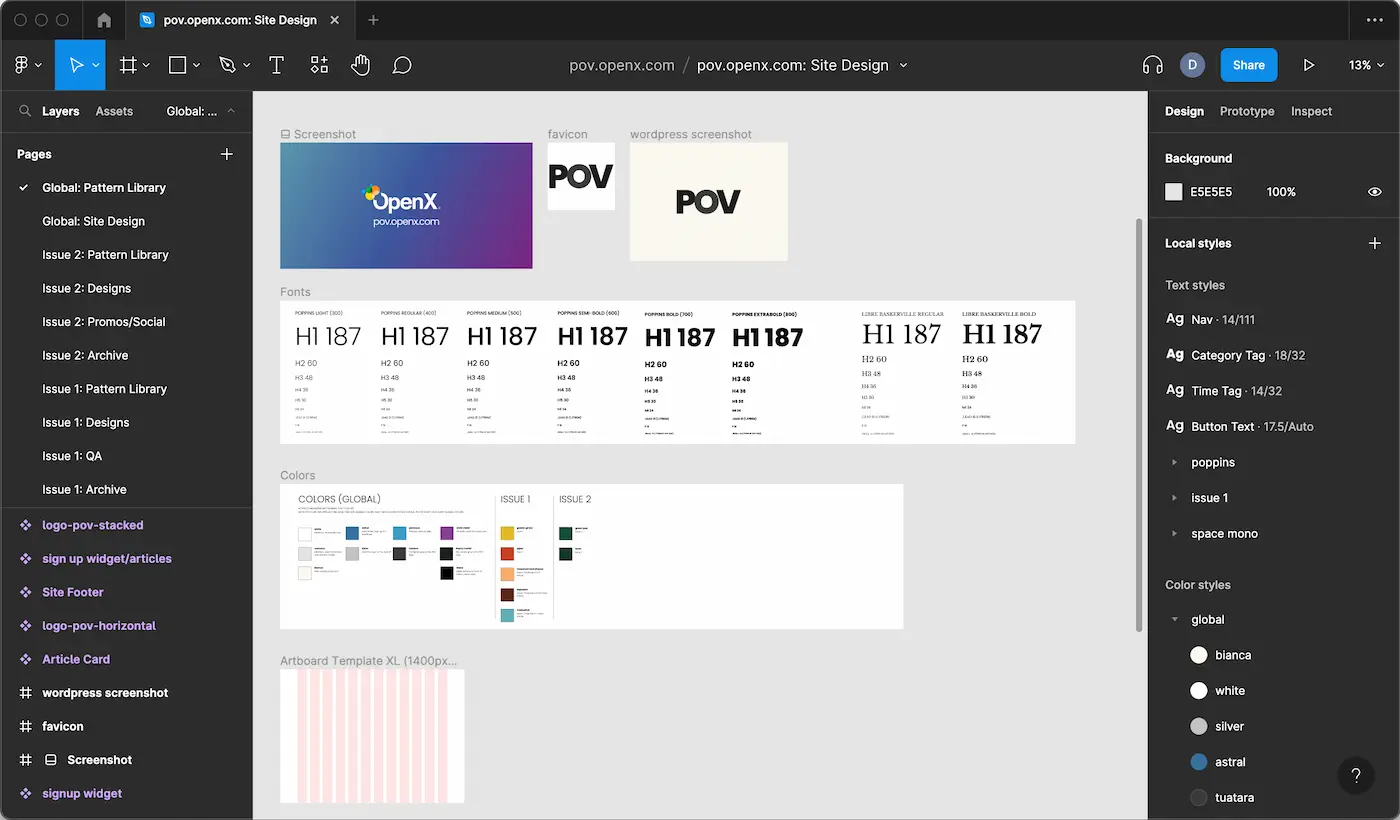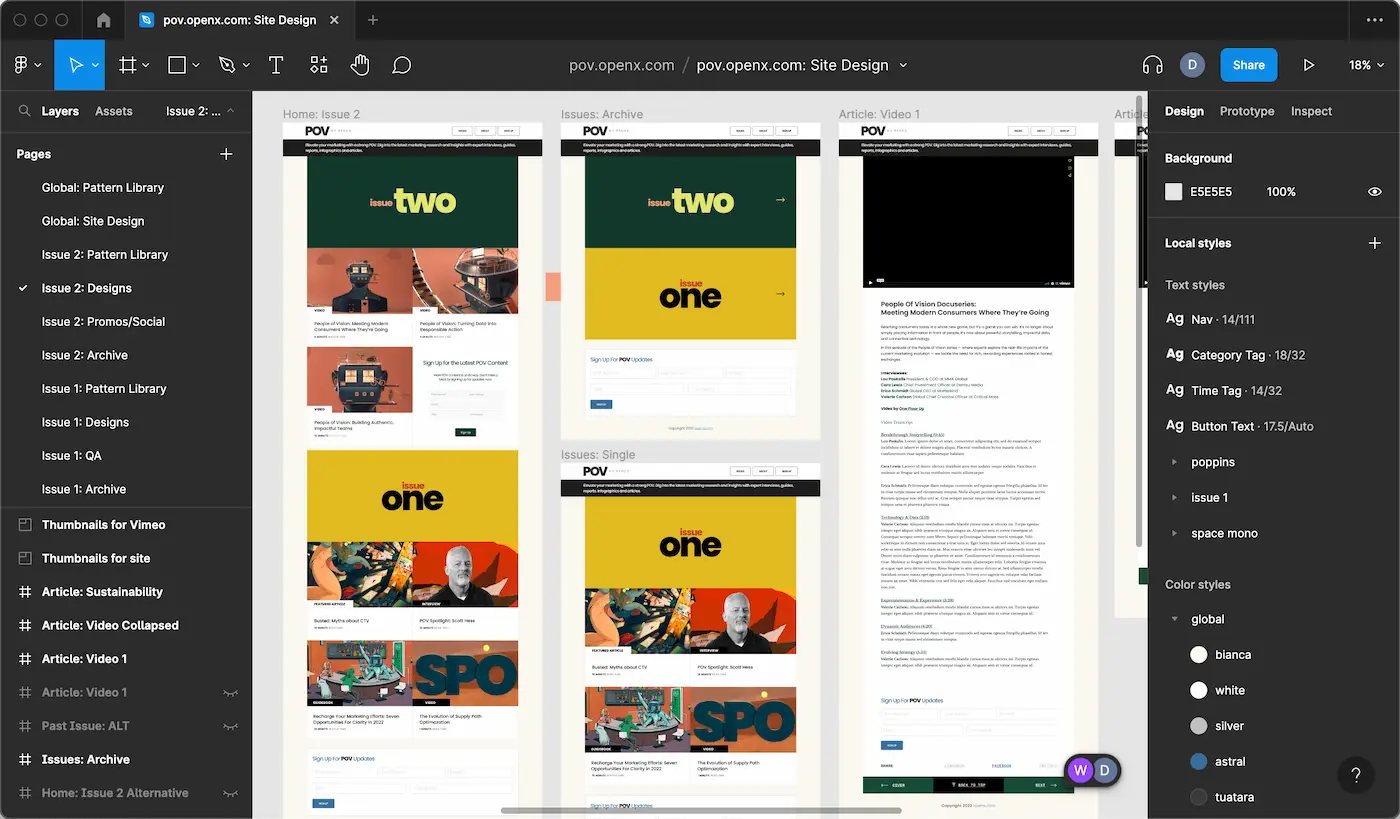 Want to Partner With Us?
Reach out and we'll see if it's a fit for everyone.
[email protected]